Board of Directors and Advisory Board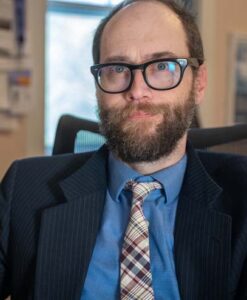 Chad Ervin has worked in film and television for over twenty years, working as a producer, writer, cameraperson, editor, and story consultant.  As lead film editor he has made over thirty documentary films which have appeared on PBS (FRONTLINE, American Experience, American Masters), film festivals (SXSW, TIFF, VIFF, Full Frame), and theatrical distribution.  Films he edited have received three Emmy-awards, as well as Peabody, Polk, and duPont Columbia awards, among others.  He co-owns Well Told Films in Montpelier and works on film & media project for clients in Vermont and nationwide. He also serves on the board of directors of the community media station ORCA Media and on the Steering Committee for the Vermont Creative Network.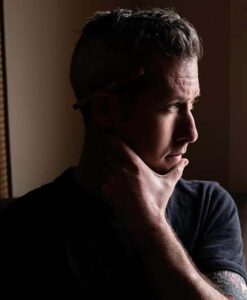 Brian Carroll is a filmmaker, designer, journalist, musician, community builder and at his core, a storyteller. He brings over 15 years experience in corporate project management and global feasibility leadership to the VPC board and his documentary and short horror film work has received multiple awards and been screened globally. He is the founder of the New England music publication Red Line Roots and also serves as board chair for the Space on Main (Bradford, VT) and as a board member with Northeast Slopes (Corinth, VT), both non-profit organizations. Brian was also a recipient of the 2021 Rising Star Award from Vermont Business Magazine for his work under his Dos Gatos Media & Filmwork umbrella.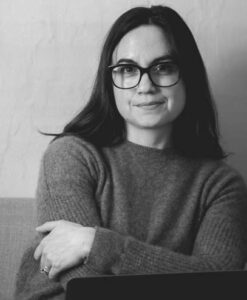 Kristin Cantu is a partner at Well Told Films in Montpelier, working as a producer and podcaster, and is a co-founder of Vermont Production Collective. She also has extensive experience managing projects and events for individuals and companies with a focus on collaborating with and creating community among entrepreneurial and professional women. Kristin created and runs a mentorship program for professional women in Central Vermont through ElevateHer. She also facilitates groups of female entrepreneurs in The Huddle HUB, a virtual support network whose members are invested in each others' success.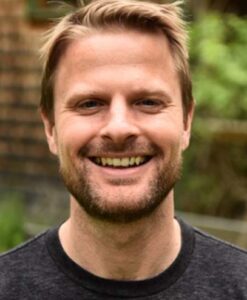 Lukas Huffman is a writer and director based in Montpelier, VT. His narrative films have won dozens of awards worldwide and have been selected for the Toronto International Film Festival Circuit. His production company, Huffman Studio, has been commissioned to create documentaries for The New York Times, Vice Media, The Boston Globe, The World Bank, The National Wildlife Federation, and more. Huffman has recently returned to his hometown of Montpelier where he lives with his family. He is constantly inspired to shine a light on stories that are unique to the Green Mountain State.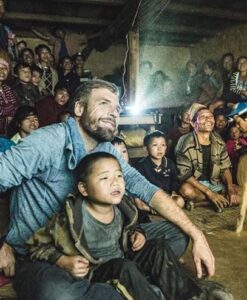 Ben is a writer, National Geographic Explorer, and humanitarian with over two decades experience exploring and living in Nepal. In addition to founding two industry-leading non-profits, Ben is an award-winning film producer and director. His work includes The Last Honey Hunter (2017) and Mothered by Mountains (2018). When he is not chasing stories in the Himalaya, there is a good chance he's riding his mountain bike in the root-strewn forests of Vermont.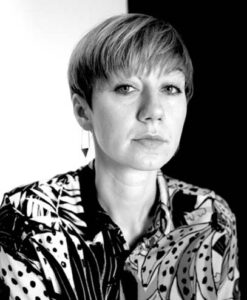 Jeanine B. Frost is an award winning Vermont based writer, director, producer and actor. Originally from Denmark, Jeanine explores deeply personal and psychological portraits, rooting the experience in the stark, honest simplicity of Nordic storytelling. A 2019 American Film Institute Directing Fellow, her thesis film MORS DAG was the recipient of the Sloan Foundation Production Grant and still runs the festival circuit. She produced the award winning short SLOAN HEARTS NECKFACE (CIFF, Palm Spring Shorts and Tribeca) while her film NO MORE, nominated in the Manhattan Film Festival's Film Heals Program, is licensed for educational use by Film Media Group/Infobase. Jeanine is currently in post production as Creative Producer on the documentary Before They're 23 about Endometriosis with collaborator Lindsay Jackson and working towards getting her first narrative feature as a writer/director off the ground. Jeanine is also the mother of a curious tween, lover of licorice, dark chocolate and long walks in the woods. She excitedly joins the VPC Board and look forward to connecting filmmakers from all of Vermont. 
We're in the process of assembling an advisory board consisting of media professionals, non-profit administrators, educators, and more, to assist in the planning and hosting of events and helping broaden our reach statewide. Advisory board members would have a smaller time commitment than voting board of directors members, and will be a vital asset to insure that we are hearing from a diverse range of voices from all over the state.
Interested in Joining Us?
We are always looking for new members so let us know if you are interested in joining our board of directors or advisory board. We seek to have boards that is reflective of the diverse community that VPC serves. All are welcomed and encouraged to apply, film & media background is not required.